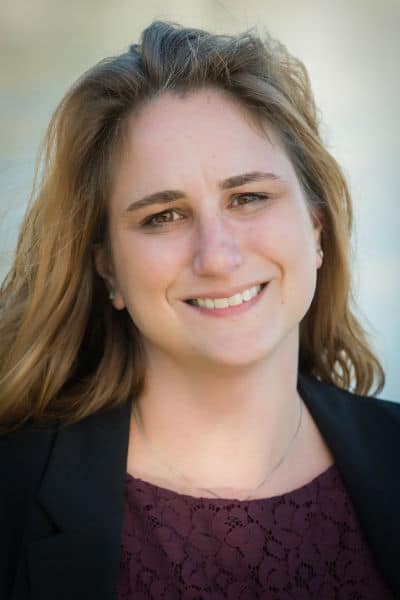 ---
MY BACKGROUND
"I was born and raised in the Camden Area and proud to be a native 'Mainah'."
Being part of three generations of Home Builders and Real Estate agents, I have to say building and buying homes is a genetic passion. From an early age, I was helping out on construction sites and later with building inspections. Now, as I help my clients purchase and sell, I find that this inclusive background truly helps in counseling my clients with their real estate
[...]
---
MY BACKGROUND
"I was born and raised in the Camden Area and proud to be a native 'Mainah'."
Being part of three generations of Home Builders and Real Estate agents, I have to say building and buying homes is a genetic passion. From an early age, I was helping out on construction sites and later with building inspections. Now, as I help my clients purchase and sell, I find that this inclusive background truly helps in counseling my clients with their real estate decisions.
For me, there is no "Home" like Maine. The diversity of visitors coming together with our community makes a unique relaxed environment. I have traveled through many other states, and lived in Alaska for a short period of time, but nowhere else have I experienced the warm smile or gentle nod from a stranger, or had the pleasure of a quick chat on the street corner with a neighbor.
My clients soon learn that I love my job and always give attention to personal as well as professional details. My generational background in real estate can be counted on to provide you with access to vital home building and home buying options. You can trust me to find the perfect home for you and your family's life style!
The Coast of Maine is an area that is rich in family, town and state history, but it also provides opportunities to make an impact on global issues. In the small town of Hope, I was the Barn Volunteer Director for Hope Elephants, a rehabilitation and educational facility dedicated to caring for aging elephants and also to educate the need for wildlife conservation and awareness. I lead and taught volunteers, as well as visitors, not only about elephants, but also about the need for wildlife conservation.
My husband and I are very dedicated foster cat/kitten volunteers. We have been fostering in our home since 2012, for our local animal shelter P.A.W.S. Animal Adoption Center. We also have 2 rescue dogs, Ollie a Anatolian Shepherd and Hope, a German Shepherd along with several cats of our own that we adopted through P.A.W.S, as well. If you have pets or look forward to having them in your new home, I will know exactly what your pet-friendly needs are! Visit www.pawsadoption.org
My volunteer work also continued as a volunteer on the Walk MS Committee and I worked closely with Walk MS coordinator for the National MS Society and other committee members to create awareness and donor support for the Camden Walk MS that was held every year in April. "Multiple Sclerosis (MS) is an unpredictable, often disabling disease of the central nervous system that disrupts the flow of information within the brain, and between the brain and body." (*Cited from the National MS Society 2018.)
And in conjunction with that, I also was Team Captain for "Got Some Nerve". Our efforts in fundraising contributed towards a cure for MS. You can find my Team on Facebook: @GotSomeNerve
For almost a year I had the pleasure of being a Co-Facilitator for New Hope for Women, in their "Time For Change", Batterer Intervention Program. It was an amazing experience, and one that I hope to be able to continue in the future. New Hope for Women is a non-profit organization that offers support to people who are affected by domestic violence, dating violence, and stalking. New Hope for Women also provides educational resources to assist our communities in creating a safer and healthier future.
A few of my favorite things to do and enjoy when I can, is working on my family history. I have done extensive work in researching my ancestral lines. Most of my heritage can be found here on the coast of Maine. I find Genealogy to be very fascinating and very much like a puzzle waiting to be pieced together. With that comes studying Maine and Local History, Maine has deep roots in history and how it's role has played out to become what the Mid-Coast area is today. I also enjoy antiques and antiquing. This has filled my heart with wonder and awe, ever since I was little. Having a piece and knowing when it was made, and what it could have seen, if it could of, and the stories it would want to tell. Speaking of the old, I enjoy hearing, reading, and learning about Maine Hauntings and ghost stories; I find it to be very intriguing. Living here in the oldest part of the country, you are bound to come across numerous recorded accounts of sightings, hauntings and lore. I've found that one of my ancestors was part of one encounter off the coast, in "Wreck Island, Ghosts on the Coast of Maine" written by Carol Olivieri Schulte.
As I started writing down my hobbies, I see synonymously how intertwined my interests are.
Lastly, what brings joy to my inner spirit and peace, is working outside in my gardens. If you have dreamed of having gardens surrounding your new home, you can be sure that I can help you find an ideal home with what will work best for you.
PRESS RELEASE
The New England Real Estate Company Continues To Grow – Local Resident and REALTOR, Beth Smith Joins Team With Home-Town Roots
Camden, Maine – April 12, 2013 – A. Flint Decker, Founder, President & Designated Broker of The New England Real Estate Company has announced that local realtor and resident Elizabeth (Beth) Smith, will join The New England Real Estate Company as of April 5, 2013 after four years as a leading agent with Camden Hills Realty.
"We are extremely pleased to welcome Beth to our company. Her dedication to her career and her clients, as well as her active community service with PAWS and Hope Elephants, is a perfect and complementary fit with The New England Real Estate Company. We look forward to her continued growth and leadership within our company as we grow." said Decker.
Smith, who lives in Hope with her family, is a native of Camden-Rockport. Having grown up in a family of homebuilders and housing industry professionals, Smith is knowledgeable of what it takes to buy or sell property in the Mid-Coast area. "A home is a major investment," says Smith.
"I am excited to be joining Flint Decker and the new team at The New England Real Estate Company. The company is committed to excellent real estate marketing, recognizes the need to invest in new technology and operates with a core belief system regarding the importance of personal service to each client", said Smith.
"My goal is to see that all the necessary actions take place to get results for both my buyers and my sellers. Every transaction is unique, as is every property," said Smith. "Like Flint, I strive to accommodate my client's needs with diligence, confidence, and the attention to detail that every client deserves."
Smith is active in the community, supporting Hope Elephants and the PAWS Animal Adoption Center, two local area non-profit organizations. Also, she is a member of the National Association of Realtors, Maine Association of Realtors and the Coastal Mountain Council of Realtors.
Smith enjoys being with her family, hiking the many trails in the area, and spending time on the lake. She also is very avid in researching her family genealogy, heritage and learning about local history in Mid-Coast Maine.
Beth Smith can be reached at (207) 236-7000, or 1-888-236-7015, extension 15 or on her cell directly at 207-975-0156 or by e-mail; Beth@TheNewEnglandReCo.com.
Office Location
98 Elm Street
Camden, ME 04843
Specifications
Languages:
Specialties:
Service Area:
Elizabeth's Testimonials
Beth has been our representative and has worked hard to help us sell our home. I would highly recommend her.
Lynda
Beth is always available for any information I might need at any time. She takes her job very seriously and is very interested in my needs. She is just always there, ready and willing.
P. Rugge-Price
Ms. Elizabeth (Beth) Gindel is very professional and she cares about her clients. She keeps them informed about what is going on with the sale of their house and also about buying a house. I recommend Elizabeth most definitely.
J Boucher
Beth was our agent during our recent search for and purchase of a home in Rockland, ME. She was helpful, responsive, and attentive to detail throughout the entire process, and we strongly recommend her to anyone seeking to buy a home in Midcoast Maine. Thanks, Beth!
N. Davis
Recently we contacted Beth Gindel of The New England Real Estate Company to inquire about a waterfront property that we were interested in purchasing. Beth returned out call promptly and provided a great deal of additional information concerning the property. She quickly scheduled a viewing and gave invaluable insights during our initial viewing. During some difficult negotiations, she kept us constantly updated and encouraged. Her expertise and calm demeanor was a source of [...]
Barry and Ginny Hodge
Beth Gindel was our buyer's agent for a purchase this year. My wife and I prefer email contacts, and Beth was very good keeping us informed; she answered emails in a day, often in much less. She interfaced well with the seller's agent, and even recommended her Dad to do the House Inspection (he was very thorough). I would be happy to work with her again, and recommend her without reservation.
David E. Harriswon
Elizabeth (Beth) Gindel has been there for us every step of the way to sell our home in this sluggish market. We are out of state now and Elizabeth has gone to our home and checked it after storms unasked. She keeps in contact with us and we would recommend her as someone in your corner. Elizabeth is a professional, caring agent.
S Kimball
Beth is a real pro, and a pleasure to work with. Her diligence, aggressiveness, and marketing creativity resulted in a very satisfactory sale of my home...in an especially competitive real estate arena.
D. York