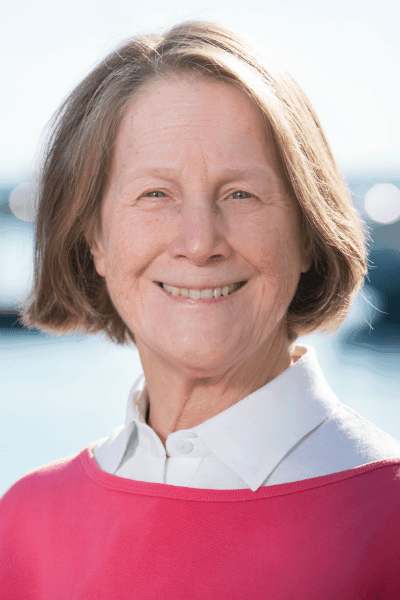 Donee Wyke
Biography
I am a full time real estate broker with 30 years of experience working with Buyers and Sellers to help them achieve their real estate goals. As a long-time resident of the Camden-Rockport area, I am well-acquainted with both coastal and inland areas, and I enjoy sharing my knowledge with clients as I introduce them to properties of interest and assist them in making informed decisions during the property search and purchase and sale [...]
Donee Wyke
Biography
I am a full time real estate broker with 30 years of experience working with Buyers and Sellers to help them achieve their real estate goals. As a long-time resident of the Camden-Rockport area, I am well-acquainted with both coastal and inland areas, and I enjoy sharing my knowledge with clients as I introduce them to properties of interest and assist them in making informed decisions during the property search and purchase and sale processes.
During my career I have had the privilege of assisting my clients in the purchase or sale of single and multi-family homes, condominiums, summer cottages, undeveloped land, and commercial and investment properties. Many of my clients have come back to me time after time to assist them with all of their real estate transactions in the area. I believe that earning their trust over the years has come from my dedication to clearly understanding their needs and goals and from my ability to communicate and negotiate effectively on their behalf.
Professional Education
Masters in Business Administration (MBA)
Licensed Maine Real Estate Broker
Member of the National Realtors Association (NAR)
Member of the Maine Association of Realtors (MAR)
Completed Commercial-Investment Real Estate Council (CCIM) Course on Fundamentals of Real Estate and Taxation
Served on the Professional Standards Committee of the Penobscot Board of Realtors and the Mid-Coast Board's Committee
The beautiful Mid-Coast area in which I live and work is rich with culture and activities that appeal to a wonderful variety of people. Maine is aptly named "Vacationland". No matter what the season, there are opportunities for exploring one's special interests in a wide range of areas including sports of all kinds, boating, fine art, crafts, music, photography, theater and adult education to name a few. My special interests include boating, curling, and playing music with local musicians and The Belfast Bay Fiddlers.
Office Location
98 Elm Street
Camden, ME 04843
Specifications
Languages:
Specialties:
Service Area:
Donee's Testimonials
Donee Wyke was very helpful, gathering information from the sellers' agent; recommending attorneys, plumbers and electricians; advising me on purchase matters: and always being available for house showings and inspections at difficult times and on short notice. Donee is a great agent.
Wayne Ellsworth
Donee Wyke definitely goes 'the extra mile'.
Donee is a wonderful agent!
Martha Hill (two transactions)
Donee Wyke is an excellent agent. She works very hard for her clients. Donee goes above and beyond for her clients which is excellent service.
Marieta Wheaton (two transactions)
Donee Wyke is currently the listing agent for my property in St. George – she has done a lovely job of presenting it.
Patricia Broman (three transactions)
Donee Wyke was as a good realtor should be – and more. She was efficient and supportive, patient and tireless in her effort. She became truly a friend as well as a good business woman – helpful in every way.
Donee did a great job! Thanks for everything!
Rochelle Runge (two transactions)
Donee has handled prior real estate needs of our family. She is professional, has extensive knowledge, and cares about her client.
Bob and Karin Weisert (two transactions)
It was great working with Donee. There were tenants involved in this sale; she took their needs into consideration as well as mine. When the sale nearly fell apart, she made suggestions that kept the process on track.
Julie Hamilton (two transactions)
Ms. Wyke is professional, knowledgeable, always accessible and available, extraordinarily responsible, helpful. I/we are not able to find any criticism of any aspect of her assistance in her role in our house search.
Robert E. Yorke