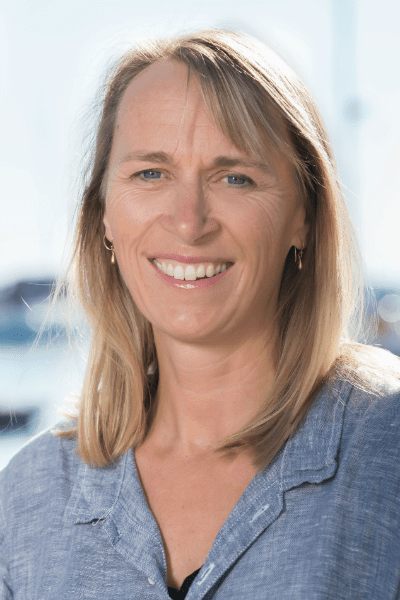 MY BACKGROUND
I was born and raised in Geneva, Switzerland and moved to the States to attend Connecticut College. Since then, New England has primarily been my home although I have had many opportunities to travel and often return to Geneva to visit with family. With French as my first language, I enjoy any chance to speak French and help translate when [...]
MY BACKGROUND
I was born and raised in Geneva, Switzerland and moved to the States to attend Connecticut College. Since then, New England has primarily been my home although I have had many opportunities to travel and often return to Geneva to visit with family. With French as my first language, I enjoy any chance to speak French and help translate when needed.
After living in Martha's Vineyard for several years, my family moved to Maine in 2005 and we have not looked back. My primary focus is to be present for our two sons and so I have become involved in all kinds of school and non-school related activities. Teaching, volunteering, serving on various local boards and most recently, ski coaching.
My first occasion to learn about this dynamic and vigorous community was when we enrolled our youngest son at Peopleplace Preschool (a non-profit cooperative preschool). A great network of parents presented itself to us and we forged lasting relationships, but also a deep appreciation for how devoted so many people are to this unique place they call home. I ended up serving on the Peopleplace board for two years. Soon after, I volunteered with Youth Arts and had the wonderful opportunity to meet a whole range of artists and other parents who work hard to preserve a high quality education for our children while offering programs to broaden their minds and challenge their curiosity. When the new Camden Rockport Elementary School opened it's doors in 2009, a friend and I saw an opportunity to share the joys and benefits of building and maintaining a school garden. The CRES Garden was soon a reality with twelve raised beds where all the kids have a chance to participate and to learn where food comes from. As members of the Rockport Boat Club, I have had a chance to help develop the Youth Sailing program into the vibrant program it is today. Currently, I serve on the board of the Ragged Mountain Ski Club and enjoy the challenge of maintaining existing programs while building new ones and helping coordinate new race venues at the Snow Bowl. I am truly delighted to have rekindled my alpine skiing competitive spirit and have been part the Snow Bowl coaching staff for 5 years. The Snow Bowl holds a particularly special place in my life as I see day-after-day the benefits of a small town community run outdoor facility. My family and I spend a lot of time outdoors and the benefits are priceless, so it's always a pure joy to share that passion with others.
All these activities have afforded me great ways to meet people and become part of the fabric of this lovely midcoast community. They have also demonstrated my determination and ability to focus on an area that needs improvement and find ways to get the job done. Qualities that serve me well in this profession. I very much look forward to the chance to help you with any real estate services.
Office Location
98 Elm Street
Camden, ME 04843
Specifications
Languages: French
Specialties:
Service Area:
Charlotte's Testimonials
I know Charlotte as a neighbor, ski instructor, from the Rockport sailing program, and our local Rotary Youth Exchange. Charlotte is compassionate, patient, funny, and easy to work with. She has high standards and ethics and relates well to all sorts of people. Charlotte is very knowledgeable about many sectors of our community and is well versed in the school system and many activities available to families in this area. If I were moving to the Camden or Rockport area [...]
Heidi Karod, West Bay Rotary