---
Opening Day For The New England Real Estate Company.
The ribbon-cutting ceremony, attended by Town of Camden City officials and Select Board members, held on Thursday, December 1, 2011 at 10:00 am (left to right)
Jim Heard - Camden Select Board Member,
Wes Robinson - Town of Camden Assessor's Agent,
Donald White - Camden Select Board Member,
Steve Wilson - Town of Camden Code Enforcement Officer,
Patricia Finnigan - Town of Camden Town Manager,
A. Flint Decker - Founder, President & Designated Broker The New England Real Estate Company,
Gail M. Decker - and of course, 'Annie',
Martin Cates - Camden Select Board Member,
Dan Bookham - Executive Director Penobscot Bay Regional Chamber of Commerce,
Brian Hodges - Town of Camden Development Director
We were very fortunate with the weather that day and we all had lots of laughs with Dan's new scissors!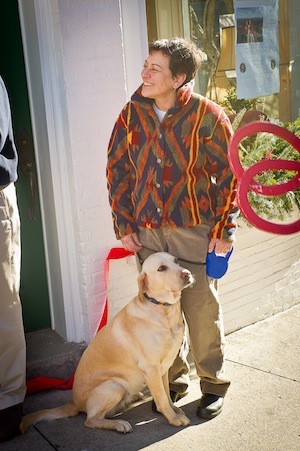 "What do you do after a ribbon-cutting ceremony?... You host a community celebration party later that evening of course!"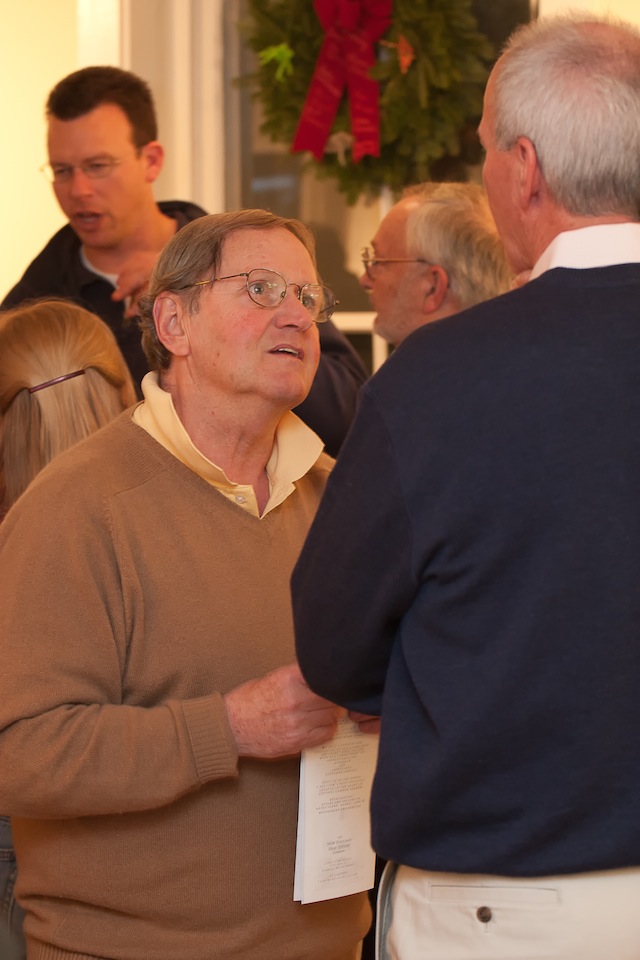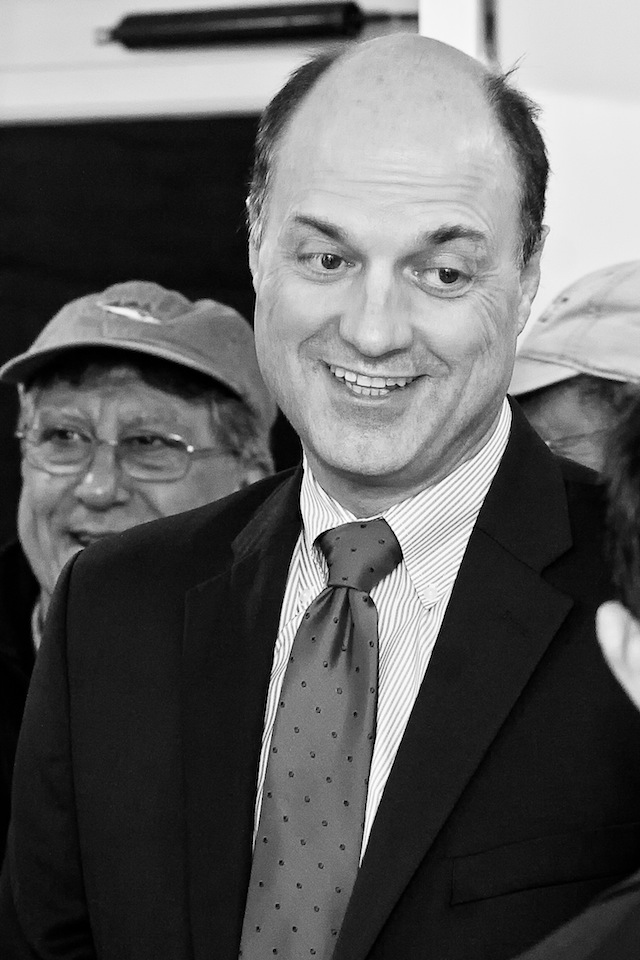 Thank you.
"To our family & friends, members of our town leadership in our ribbon-cutting ceremony, the beloved members in our community who came out and helped celebrate with us this evening of our opening day, and the over 20 local Maine companies and individuals who all helped work on the restoration and renovation of the 2 Bay View Street Building - On behalf of Gail and I (...and all in our company including 'Annie' of course!) Thank you for your warm welcome home, welcome to the community of Camden, and in joining us in helping to celebrate our opening day!"